Best Roof Cleaning Service in Ohio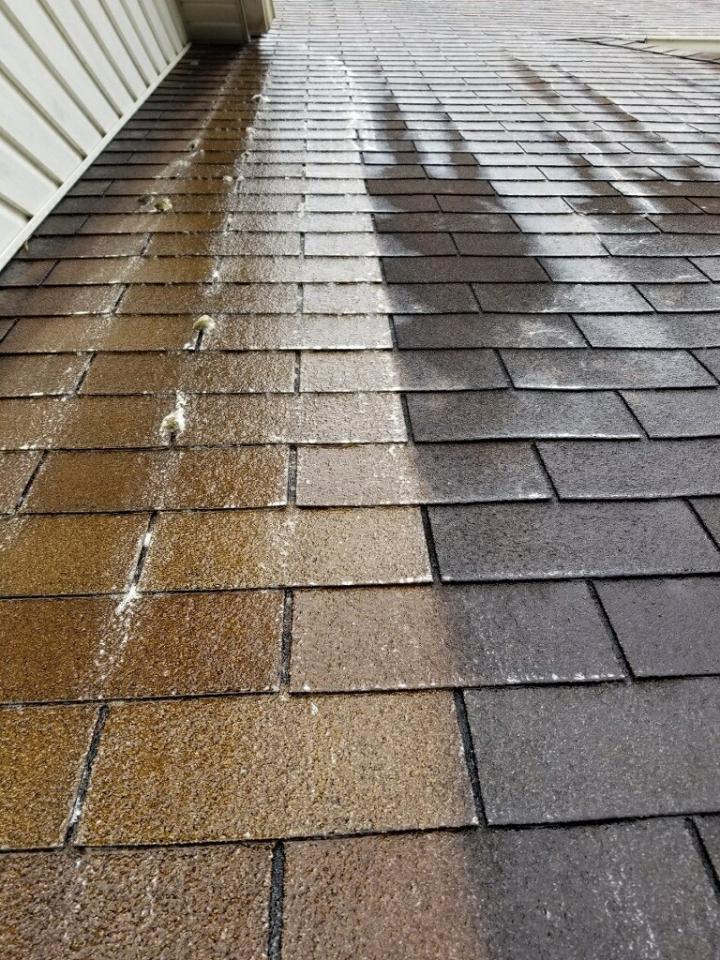 We offer beautiful, spotless cleaning services at an affordable price!
In addition to making your roof look old and outdated, black streaks, molds, mildew, and dirt shortens the roof's lifespan. Worst of all, the more you delay the cleaning, the more intense the damages.
At We-R-Clean & Clear, we'll help in getting rid of stains, dirt, molds, bacteria, and more using special cleaning agents. And once we complete the cleaning process, we'll give a 3-years warranty!
Instead of spending thousands of dollars to install new shingles, call We-R-Clean & Clear for professional roof cleaning. Just like we've been doing for decades, we'll leave your roof looking as good as new!
Call us now so we can discuss your exterior cleaning needs in all of Summit, Portage, Stark, and beyond. Our owner and lead window cleaning expert will give immediate attention to your inquiry.
DON'T WAIT. SCHEDULE YOUR ROOF CLEANING NOW!
Call Now
For all your exterior cleaning needs, We-R-Clean & Clear has the expertise and the tools to handle it. Our pros will take care of your window cleaning, pressure washing, roof cleaning, gutter cleaning, and more. Whether you reside in Akron or Canton, we'll come to you and provide that perfect clean for your property.
Call us now for your free estimate or to schedule your next exterior cleaning project.