Best Concrete Cleaning Service in Ohio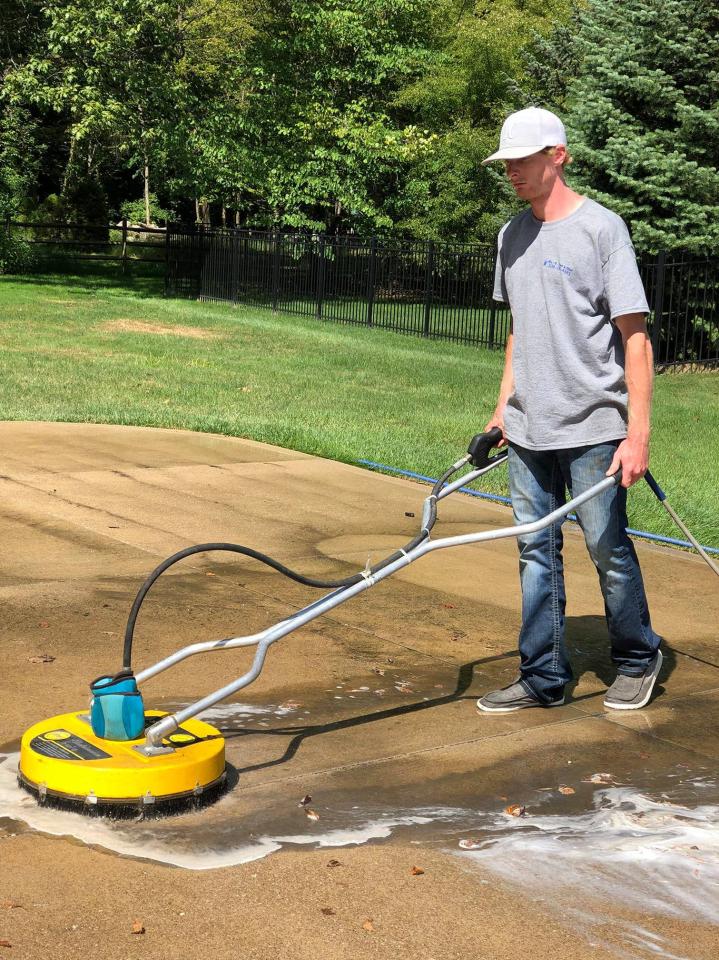 Concrete Cleaning Services in Ohio
Do you know that improper cleaning of concrete can lead to blotchy or uneven colors?
In addition to window cleaning, concrete cleaning is among the hardest to clean areas. The porous nature makes it easy for dirt and debris to get in so deep making it hard to clean.
The experts at We-R-Clean & Clear will use the best pressure washing techniques to thoroughly clean your concrete.

Before working on your project, we'll give a free quote so you can know how much it'll cost from the start. This way, you'll be able to prepare for your project even before we get to your home.
Call us now so we can discuss your exterior cleaning needs in all of Summit, Portage, Stark, and beyond. Our owner and lead window cleaning expert will give immediate attention to your inquiry.
DON'T WAIT. SCHEDULE YOUR CONCRETE CLEANING NOW!
Call Now
For all your exterior cleaning needs, We-R-Clean & Clear has the expertise and the tools to handle it. Our pros will take care of your window cleaning, pressure washing, roof cleaning, gutter cleaning, and more. Whether you reside in Akron or Canton, we'll come to you and provide that perfect clean for your property.
Call us now for your free estimate or to schedule your next exterior cleaning project.